Regulatory Compliance Solutions
Regulatory Compliance Solutions
Regulatory Compliance Solutions
Ensuring full compliance is critical for successful home infusion and specialty pharmacy providers. Since federal and state agencies and accrediting entities constantly impose strict standards and guidelines, maintaining compliance can be challenging. EK provides optimal compliance support to ensure ongoing compliance, easing your burdens.
EK's Compliance Support includes:
Sterile Compounding Pharmacy licensure
Ongoing compliance with regulatory, accreditation and contractual requirements
Home Infusion Pharmacy Compliance Program

– Sterile compounding pharmacies with USP 797/ 800 Compliance
– State Board of Pharmacy Sterile Compounding Licensing Inspection preparation
– Mock inspections and corrective actions
– Quality Assurance Program

Compliance oversight

– Internal Auditing and Comprehensive Gap Analysis
– On-going monitoring to promptly identify risks and areas for improvement
– Immediate remediation plans
– Long-lasting solutions in vulnerable areas
Sterile Compounding Pharmacy BOP Inspection Preparation
We are expecting State Board Inspection for our sterile compounding pharmacy license (Initial or renewal)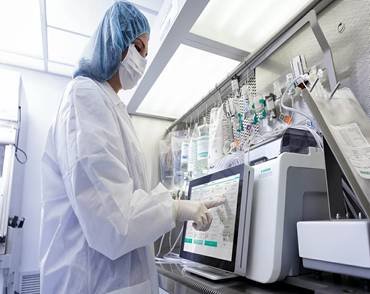 We are expecting State Board Inspection for our sterile compounding pharmacy license (Initial and renewal).
Staff Training with Clarity and Competency with Confidence
EK Consultant trained us in all aspects of accreditation standards, CA Pharmacy law, USP797 and USP800. I am very fortunate to have received this training. She helped our pharmacy correct all non-complaint areas. It was a breeze when the board of pharmacy inspector visited us for the sterile compounding license inspection. We also received our accreditation report with no deficiencies. With EK specialty pharmacy consulting, we now have clarity and confidence for ongoing compliance.
Streamlined Compliance Process and Flawless Inspection Reports
EK Specialty Pharmacy Consulting helped us pass our sterile compounding Board of Pharmacy inspection and accreditation with a flawless report, and also helped us to streamline the compliance process. The consultant trained our key staff with up-to-date laws and regulations and corrected all the issues identified in limited time. Thank you EK Specialty.